She Does Nikki
Mistress Rhiannon welcomes you back to her site for some more amazing stuff today. As you know, she adores to play naughty and even more so if she has a sexy slave ready to do her bidding too. Well as it so happens, she does have one today as well. The name of the new babe is Nikki and she's quite in love with Rhiannon's superbly hot and sexy curves. Today she gets a personal one on one session with the mistress and rest assured that she had a blast tending to every whim of the busty woman. We guess you're pretty eager to see the two of them at play today so let's just get into it without delay to see the hotties in some wild action this afternoon!
When the scene begins, right from the start you get to see that the women are both wearing some incredibly sexy leather outfits. And just the way that the clothing fit around their nice bodies just made them look incredible. That cannot be overstated enough. Anyway, Rhiannon wants this babe to show her what she's got in terms of experience so after she reveals that big pair of tits and her pussy, she lets Nikki do whatever she wants to her body as long as she pleases her. Well, take your time to see Nikki doing some great work for her mistress and you get to see Rhiannon moan in pleasure throughout the whole thing. See you next time everyone!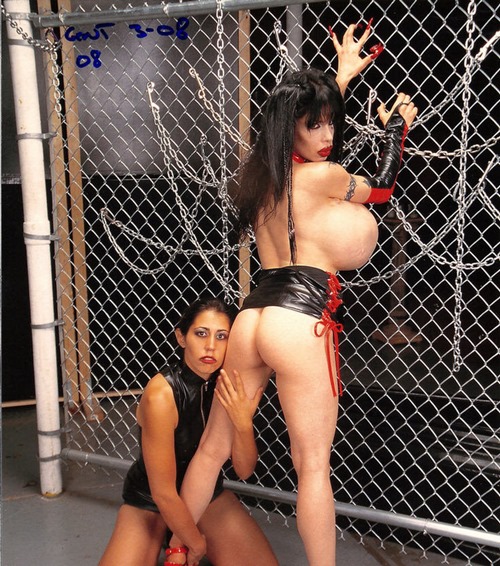 See Rhiannon being worshiped by her slave!